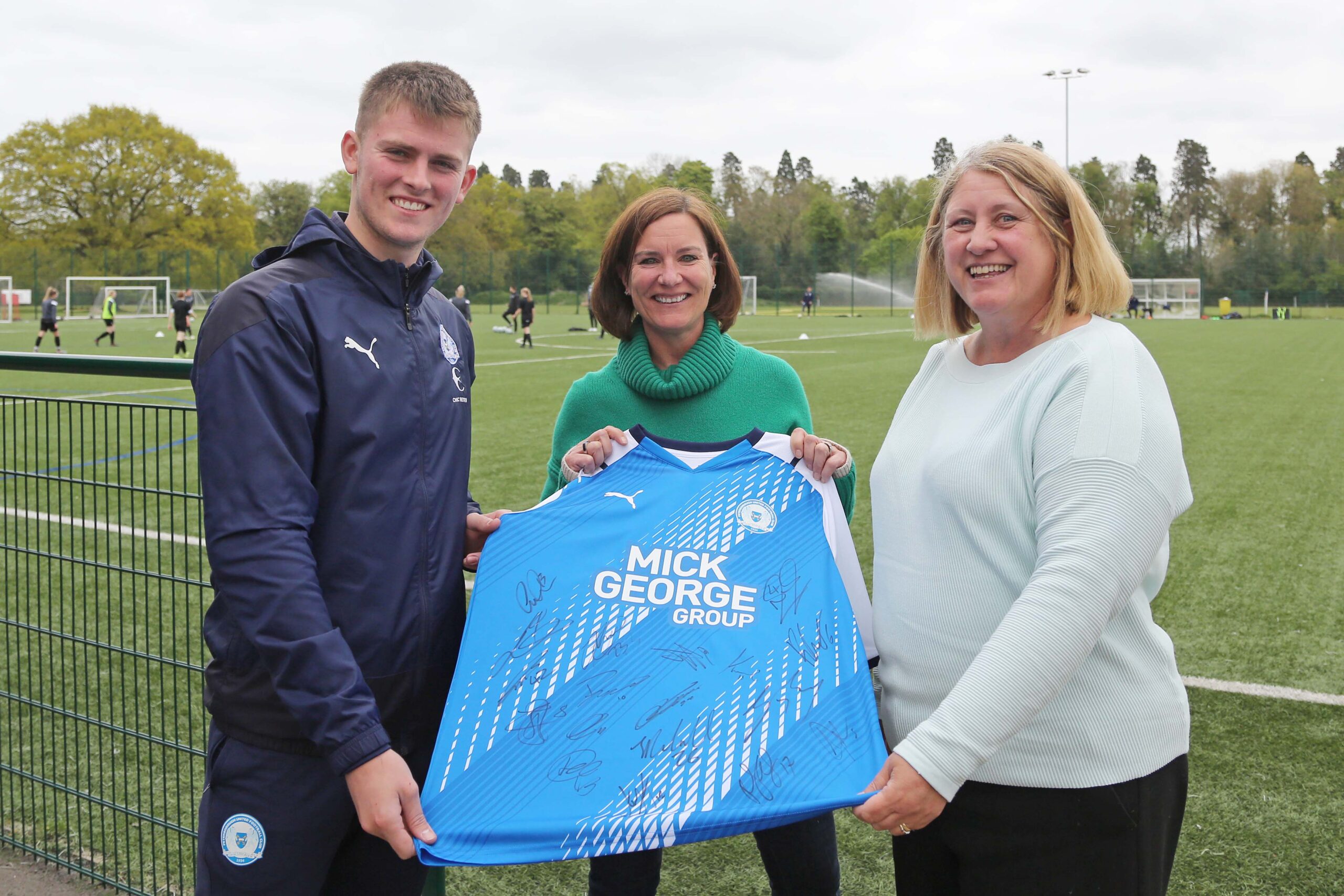 Vicky Whiter answers questions from Tom Lea (Peterborough United Foundation's social media and marketing assistant) about Peters' Cleaners and its involvement with the foundation. Vicky has been the owner of Peters' Cleaners for 6 years. Peters' Cleaners has been partnered with the Peterborough United Foundation since the 2020/21 football season started as the official kit cleaners.
Who are Peters' Cleaners, how long have you been running and what do you do?
We are the region's longest established dry cleaning and laundry service. The company was founded in 1963 and in 2016 I bought it with the objective of making laundry services more accessible to today's busy customers.
What have you been doing recently and what have you got coming up?
We have developed two 24/7 automated clothes cleaning pods so customers can access clothes cleaning at any time of the day or night. We have then spent time raising money so that we can refine the service levels we are providing through the pods. We also have two more pods launching locally this summer with plans for the concept to be rolled out nationally after that.
How much has COVID impacted what you do, how have you adapted to it and what are your plans moving forward?
COVID had a massive impact. Revenue dropped by 50%. We shortened our shop opening hours, furloughed staff and kept our customers informed about our COVID changes. A lot of other dry cleaners closed during lockdown and haven't reopened which then created opportunities for us within this sector. The pods are an innovative way to provide dry cleaning and laundry services 24 hours a day. They fit around when our customers are available, so they aren't restricted to regular shop opening hours. Plus, they are simple to use and totally contactless.
What do you make of the Posh Foundation and what is your/Peters' Cleaners involvement with the Foundation?
We launder the team kits free of charge. The Peterborough United Foundation allows people to achieve their sports goals and build that into a career, but it also balances this with education which is really important for young people.
As we are only a small business it's great that we can support a local charity. Sport is so close to my heart and has so many benefits including being good for your mental health, helping you to make connections and it's sociable. The Peterborough United Foundation offers all of those benefits alongside providing children with an education, so they are getting the best start in life.
Why did you want to get involved with the Foundation and what do you want to gain from it/see it happen moving forward?
I got involved when asked how much it would cost to wash the POSH kit. I thought it was a worthwhile cause and decided to offer to wash the kits for free. In return we have also received a lot of support which we massively appreciate. The partnership that we have with the Peterborough United Foundation is one we want to nurture because we're so passionate about what they do.
To read more about POSH please visit: theposhfoundation.com