Peters' Cleaners was established in Peterborough in February 1963 by Peter Grist and his sons Peter and Paul.
It has been providing dry cleaning and laundry services in Peterborough and Stamford for 60 years. With its pioneering 'on the spot' cleaning it quickly earned a reputation for innovation. One it maintains today along with exceptional cleaning and award-winning customer care.
In June of 2016 Vicky Whiter saved it from closure, it had loyal clients, skilled and dedicated staff and a great reputation, but a lack of marketing, and changing consumer behaviour was driving down revenue whilst costs continued to increase- it was losing money.
Peterborough had evolved and the shops were no longer located where our busy customers needed us to be. Having spent 8 years commuting to London, Vicky was aware how challenging it was to get to the dry cleaner and thought there must be a better answer.
It became her mission to deliver a dry cleaning solution for how we live now. No queues, no outdated opening hours, no high prices for low quality, just great service and convenience.
With that in mind, in 2019 after two years of development, Vicky launched the first fully automated 24/7 dry cleaning pod and the second in May 2021 – a staff free 'shop' for dropping off dirty clothes and collecting clean ones any time of the day or night.
In 2022 Peters' launched their own app across the apple and and android store in order to give customers instant access to the pods. Using their unique QR code they can now pick up and drop off instantly from registration.
2023 brings about big change for Peters' Cleaners, they launch their 3rd pod, launch their new locker concept which uses the same free app as the pods and they turn 60! Happy Birthday! And thank you to everyone who continues to support us whilst we launch the dry cleaning model of the future.
Where will we go next? Well that's all coming soon…
MEET VICKY
Vicky is our CEO and is from the Peterborough and Stamford area.
She runs on a challenge, has a passion for life and gets excited by something reaching its potential, whether it's a person, a garden or a business.
Find Out More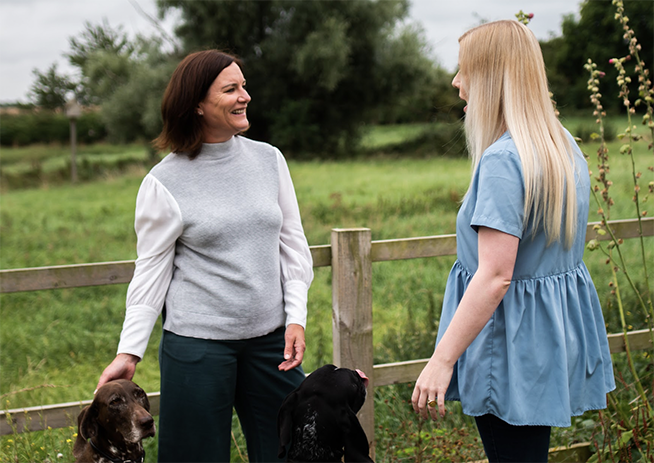 OUR MISSION
Every item cleaned is returned to our customers in the best possible condition it can be, on time, every time.
Change cleaning… one pod at a time.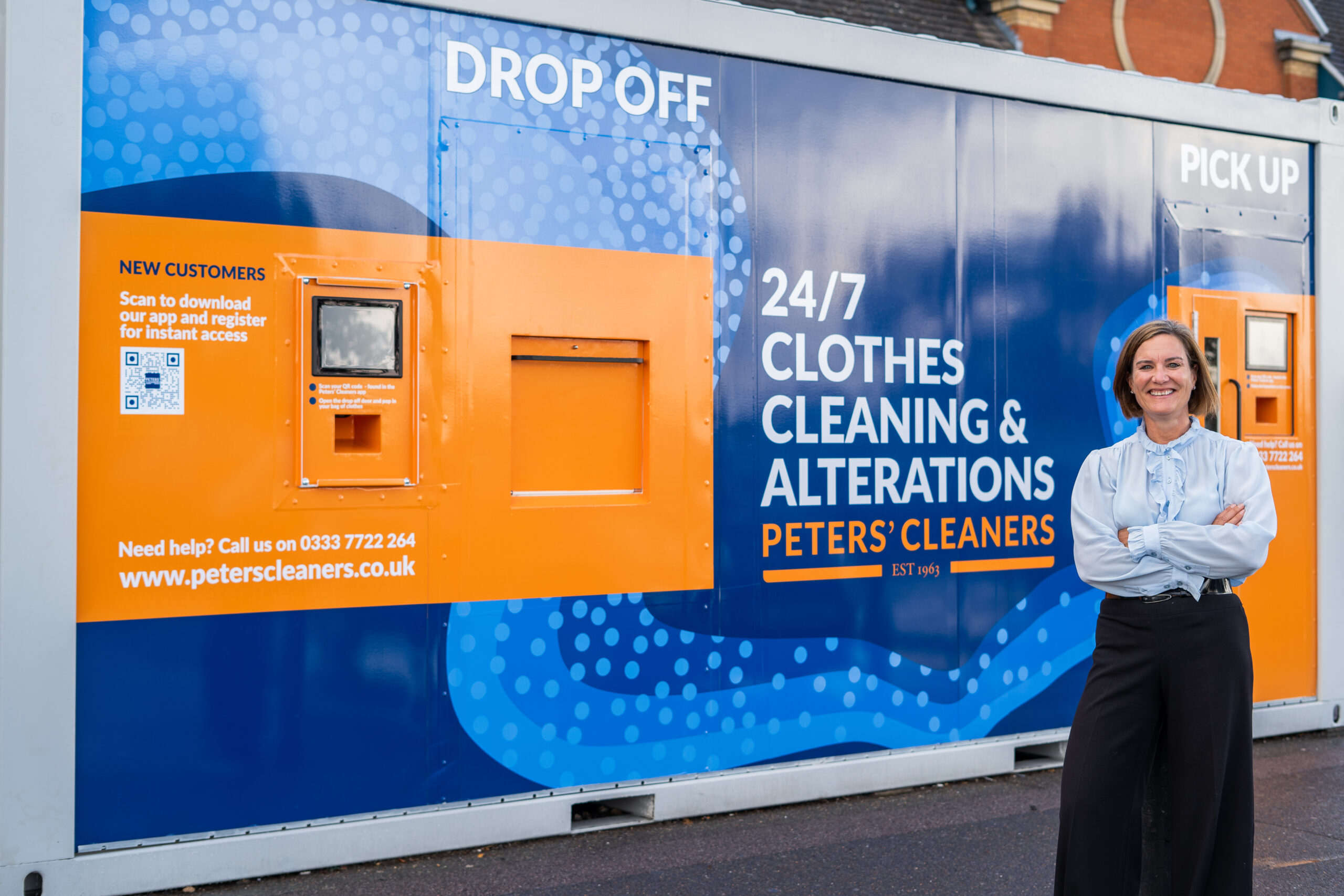 RECLEAN POLICY
We clean thousands of items a month and every item passes through a 2-stage quality check. We aim to get it right first time and achieve this 99.5% of the time. If we don't think we can get the stain out we put a 'Best results' card on your item to let you know.
If you're not happy with your clean, press or repair let us know. Please bring it back, call or email us. We always offer a free reclean. We want you to be happy!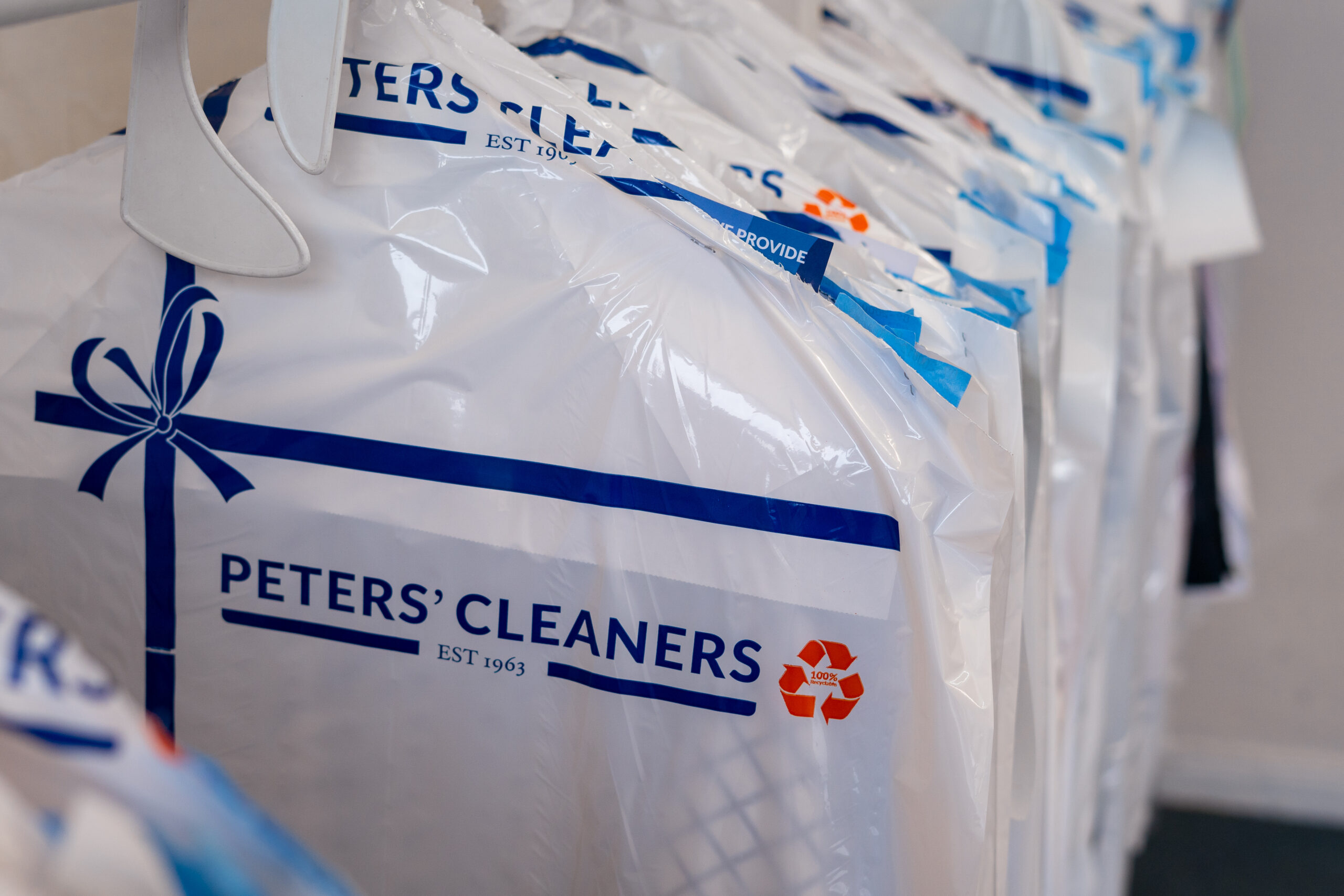 MEDIA
For any media and PR queries please contact Mia@swaypr.co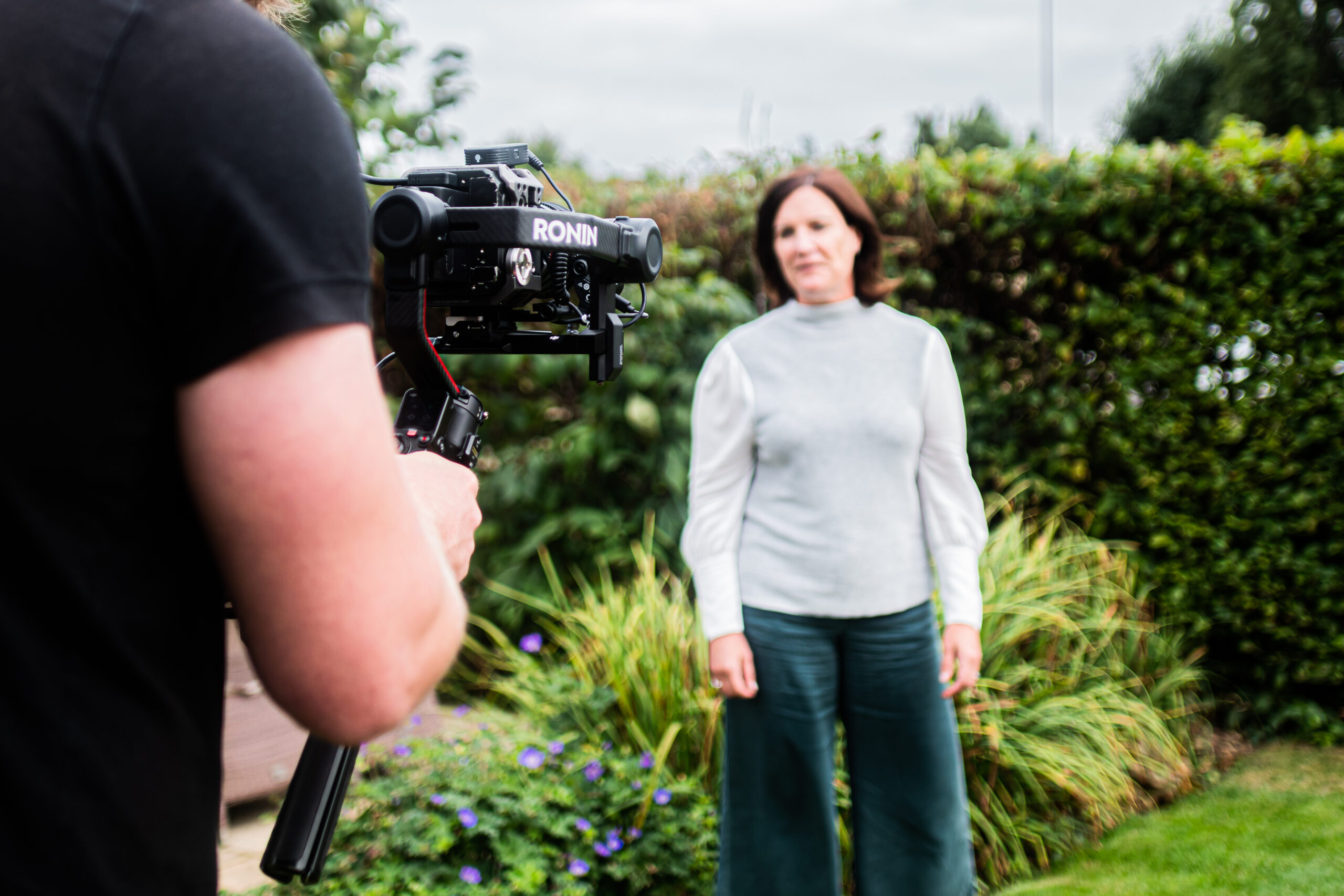 OUR 7 STAGES OF CLEANING
DETAIL
Our team examine every item prior to cleaning to identify any damage. If we see anything that needs repairing, we contact you to offer fixing it for you.
PREPARE
We carefully pre-treat all stains to get the best results and ensure delicates are cleaned separately in a bag to avoid any risk of damage. Any buttons that need protecting are covered to ensure they do not get damaged.
CLEAN
Our policy is to always follow the instructions on the care label but in the rare event we think there is any risk of beads melting or colour running we will call you, prior to cleaning, to talk to you about it. You can then make an informed decision on how you want to continue.
PRESS
After cleaning we press every item to the highest standard using specialist equipment. We take pride in ensuring straight crisp creases on trousers and that linings, pockets and collars are correctly pressed. Our longest-serving staff member has been pressing clothes for over 40 years.
QUALITY CONTROL
Every item is carefully checked with a second set of eyes. Any stubborn marks are re-treated and hidden creases removed.
HAND FINISH
Woollens are de-bobbled, fur collars groomed and any final bits of fluff are removed.
PACK
Items are packed in our environmentally friendly packaging.