Select A Service
Below is a guide to our prices. Prices are subject to variation depending upon the fabric, complexity of the item and adornment. Our aim is to ensure that your items are dry cleaned or laundered to give the best result possible and all prices include hand treating, spotting and re-cleaning if that it is required.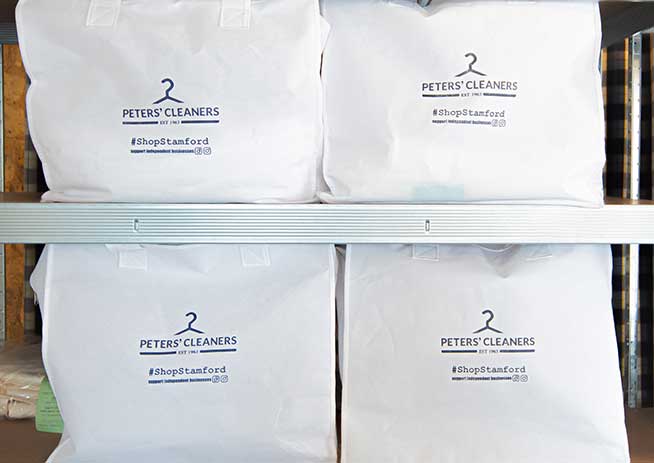 Reusable Bags
We support sustainability and sell reusable bags for your dry cleaning. Reusing your bags helps reduce plastics which often end up in landfills.
Drop & Go bag for bedlinen – £7
Drop & Go bag for clothes – £10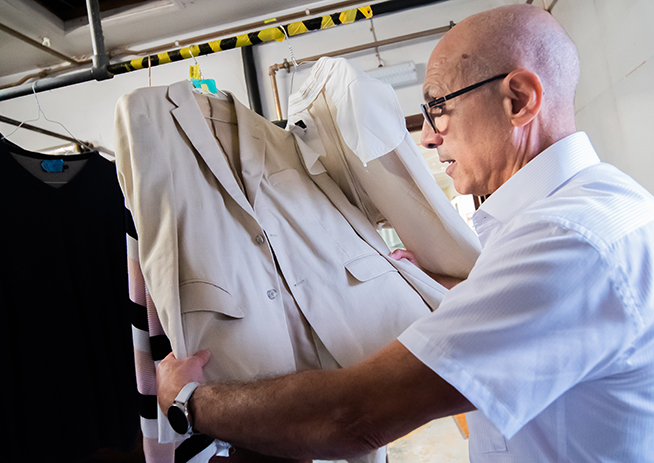 Turnaround Time
Our standard turnaround is 2 working days, however, for larger items such as duvets, rugs and curtains turnaround is usually a week. We can work with you if you have urgent turn around times so please do call us if you need something urgently.