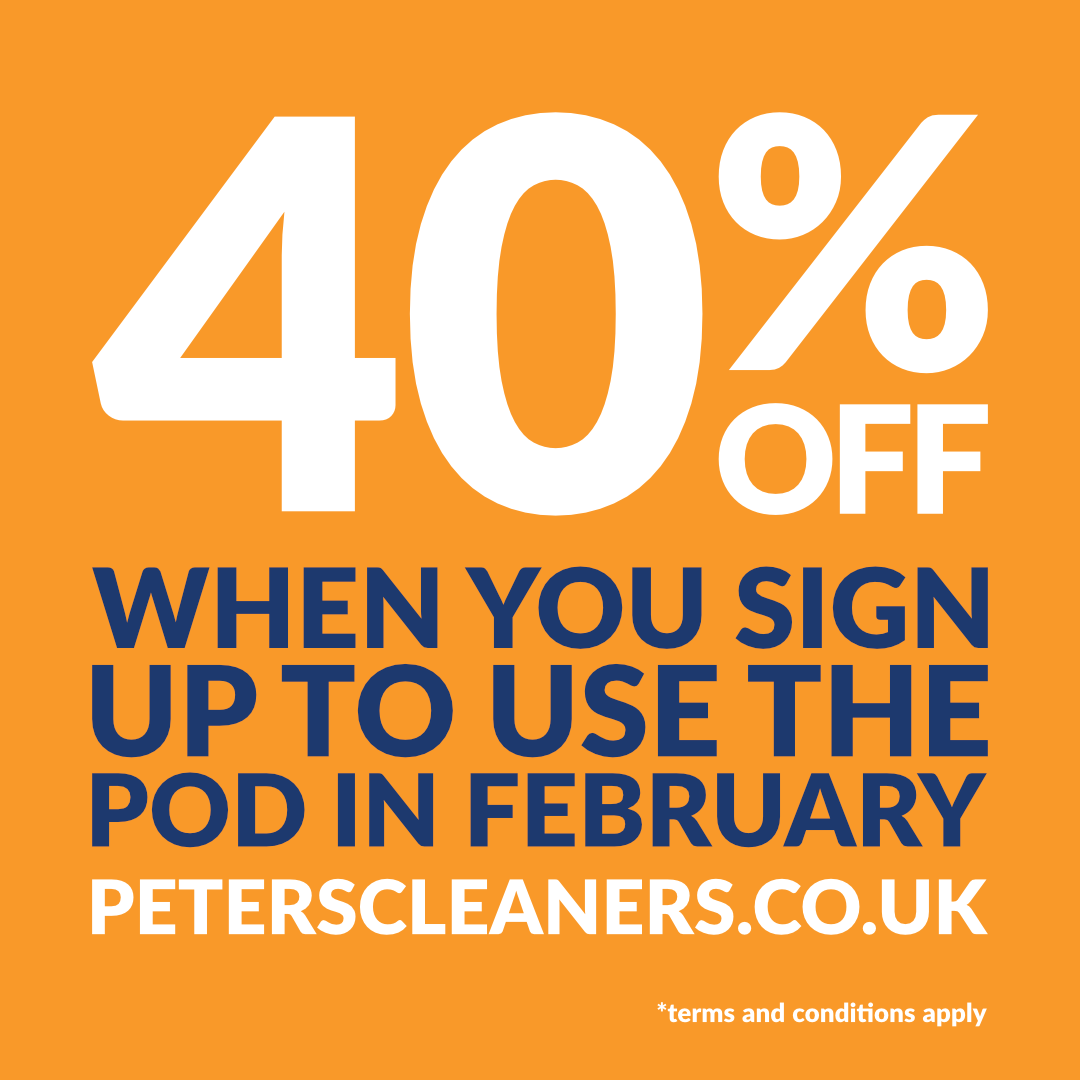 This February we are running our biggest offer yet, 40% OFF when you sign up to use the pod.
You can drop laundry, alterations or dry cleaning off at the pod so sign up for a free membership today. You'll receive your membership cards in the post and then you can use either of our two pods. Theres a few terms and conditions to the offer to be aware of but no catches; it applies to clothes only, up to £40 discount and you'll need to redeem it before the 1st September 2022.
We hope you'll join us on our journey to change garment cleaning, one pod at a time!