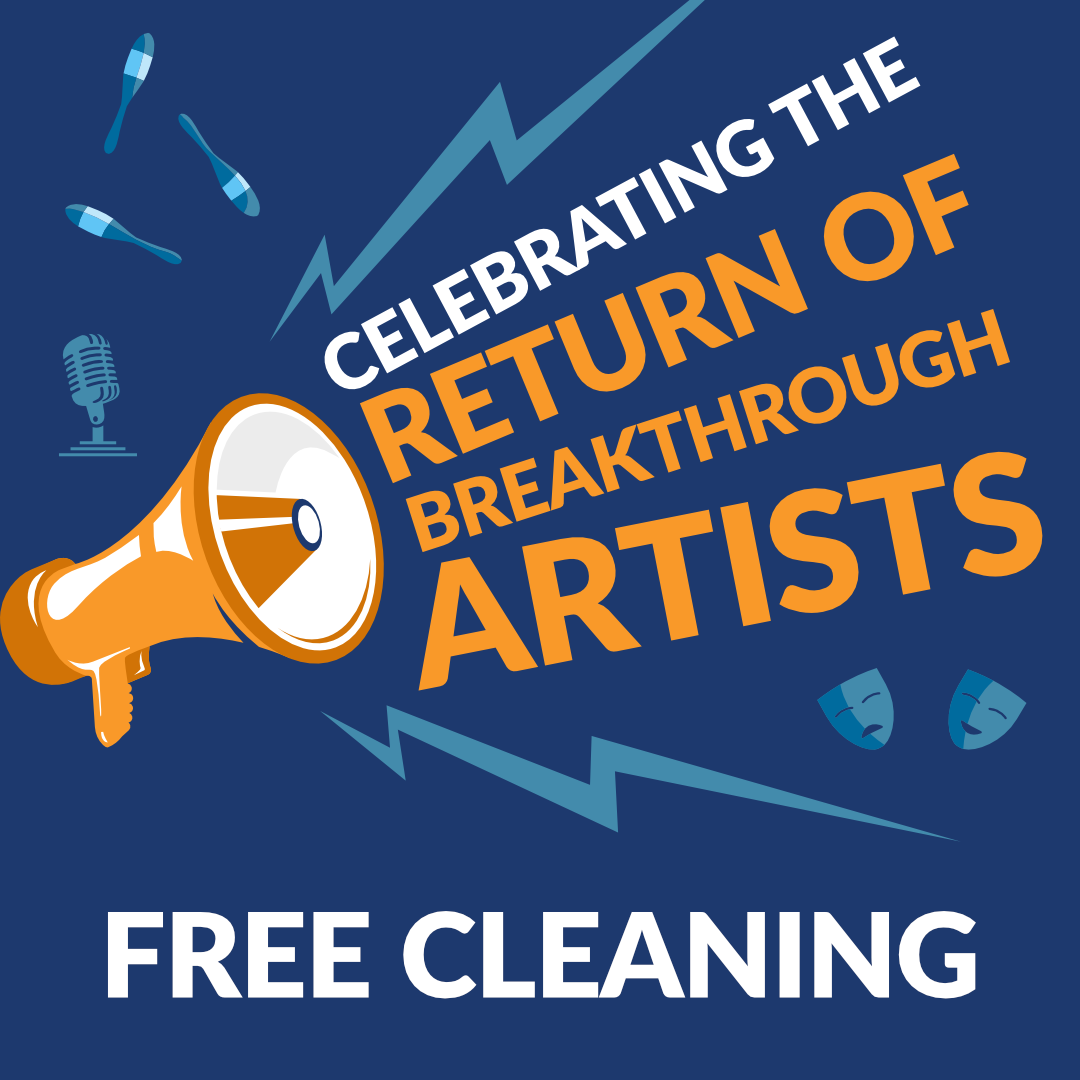 With live events very much back on the agenda, our local business wants to help people clean up their acts in an unexpected way. 
We're asking 50 local musicians, artists and performers in Peterborough to put themselves forward for a wardrobe freshen up at one of their automated dry cleaning and laundry pods at Serpentine Green Shopping Centre and Peterborough Railway Station.
Who can take part?
Maybe you're a touring band that doesn't get a chance to do laundry as often as you'd like – or you have a specialist costume that needs some expert alterations to get it back to its former glory. Whatever your act, and whichever way you perform, we want to help.
How it works
Simply sign up to use the pods here on our website, pop a photo of you performing in with some items that you would like to be cleaned or repaired and we'll will do the rest – up to a value of £20. Please entitle your photo 'clean up my act'.
If you have a great story to tell about the clothing you're dropping off, or why cleaning up your act will really help, then add that in with your photo.
Our Managing director, Vicky Whiter, is passionate about her hometown and the people in it and said:
"Things haven't been easy for anyone over the last few years. We live in very uncertain times, but we wanted to think of positive ways that we could support independent creatives living in Peterborough and this seemed like a good way to do it.
"The pods are really straightforward to use and we love the idea of people putting photos of themselves performing in with their items so we can get a feel for the variety of creativity we have on our doorstep.
"Anyone that has seen our creative campaigns knows that we like to do things differently. Our latest 'drop your trousers' slogan has really caught people's attention.
"We think it's about time our local rising stars get back to what they love, with a helping hand from us, and we look forward to seeing the photos and hearing people's stories."
If you live in Peterborough and would like to clean up your act then sign up today.
Terms and Conditions
Only the first 50 drop-offs will be considered. Any drop-offs after this will be returned or need to be paid for.
Please check our pricing before dropping off items. Anything costing more than £20, the difference will need to be paid for.
Only drop-offs that include a photo will be considered for this campaign. Please ensure your photo includes the title 'clean up my act'.
By including your photo you are agreeing to us using it for marketing purposes and contacting you to learn more about you.
We will retain the photo included in your drop-off.